This book interweaves the questions raised by the participants with the outcomes of our research at He&Shi. 
In four chapters we reveal surprising details about soy-based food in an educational and entertaining way.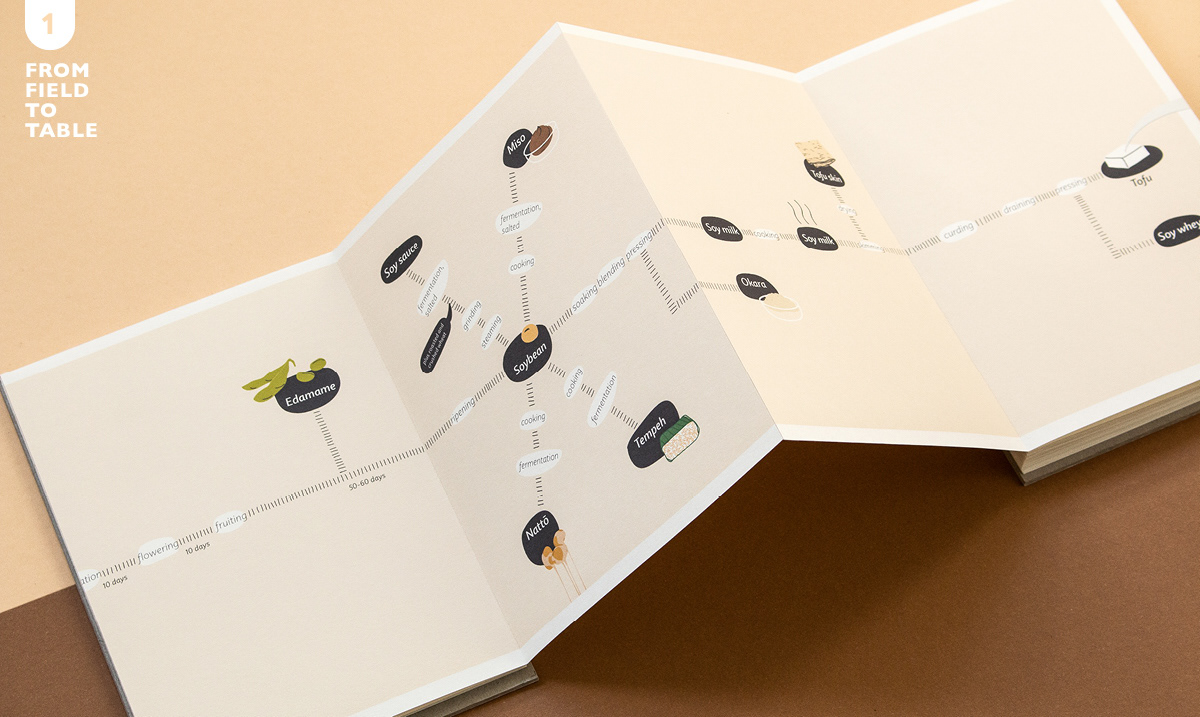 We reviewed, analysed and streamlined source materials, broke down the essentials into small units, and restructured them into four chapters. Based on this outline we created and designed infographics and writing for the content.
Photography​​​​​​​​​​​​​​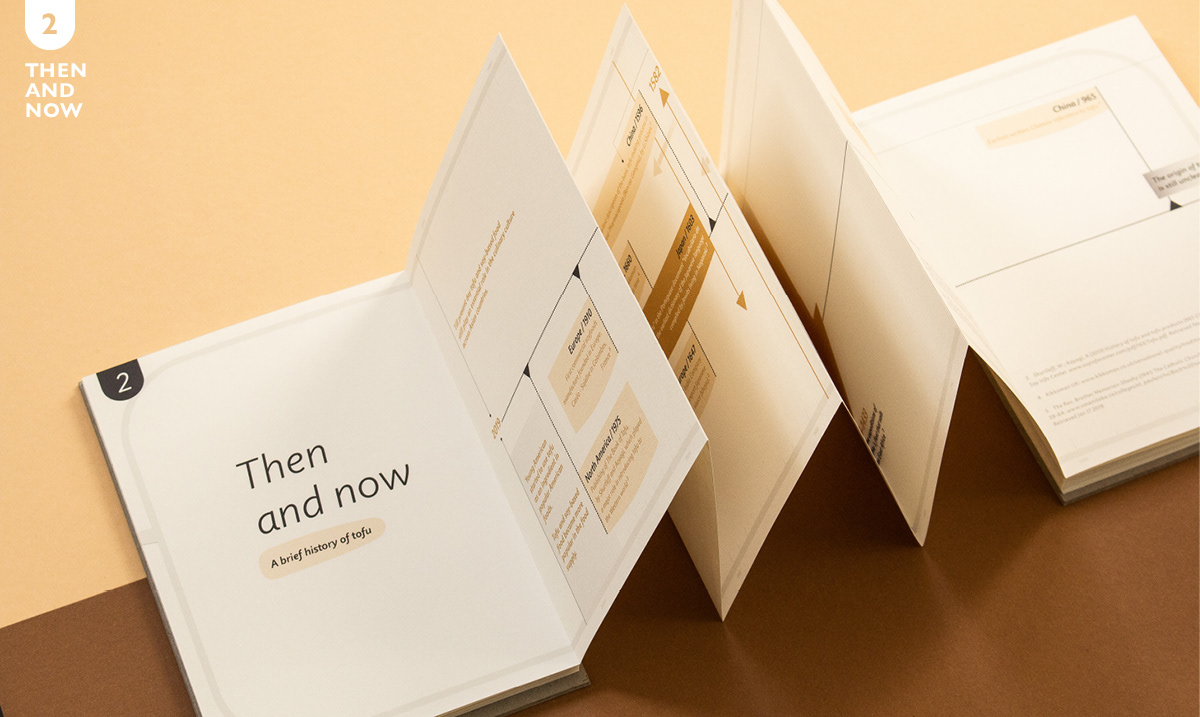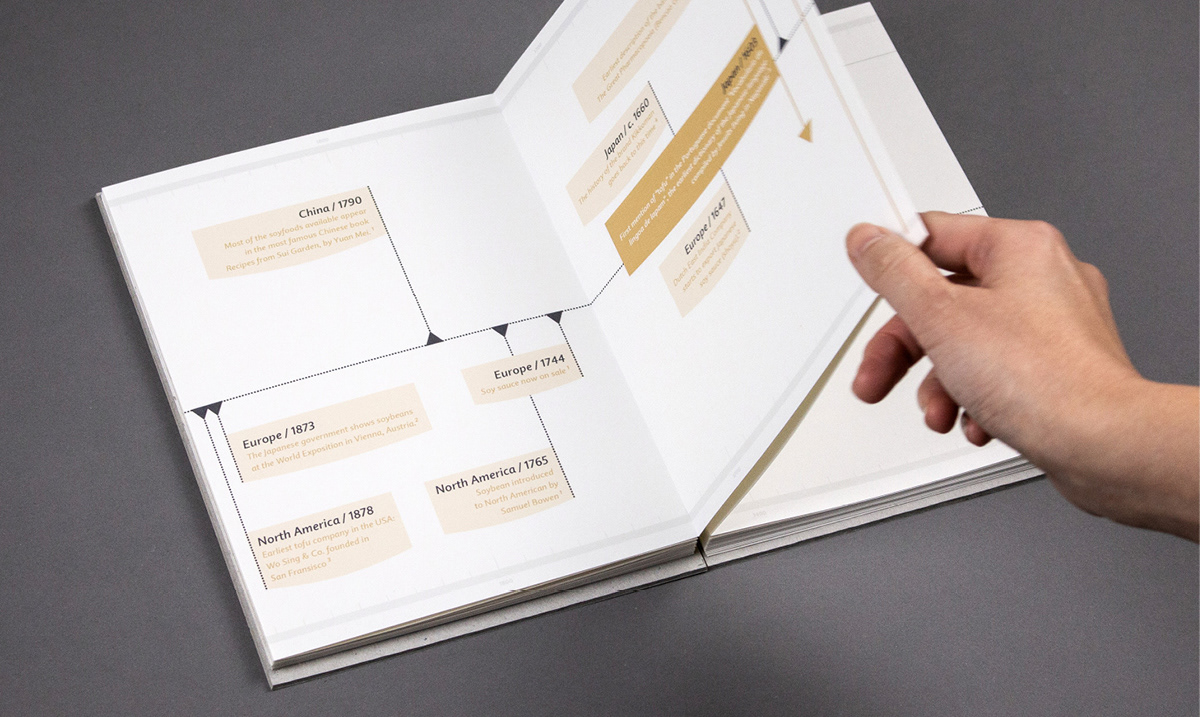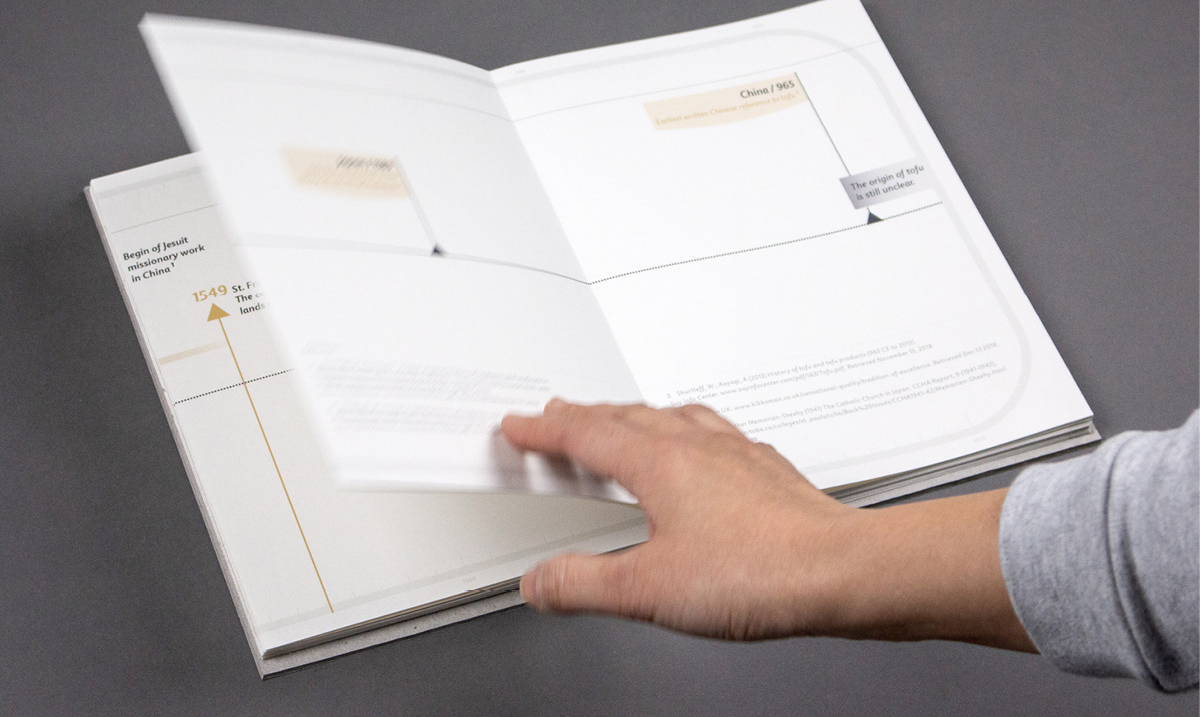 This book unfolds

the story behind tofu

 from

botanical

,

historical

,

chemical

and

culinary

 perspectives in a comprehensible and cheerful manner.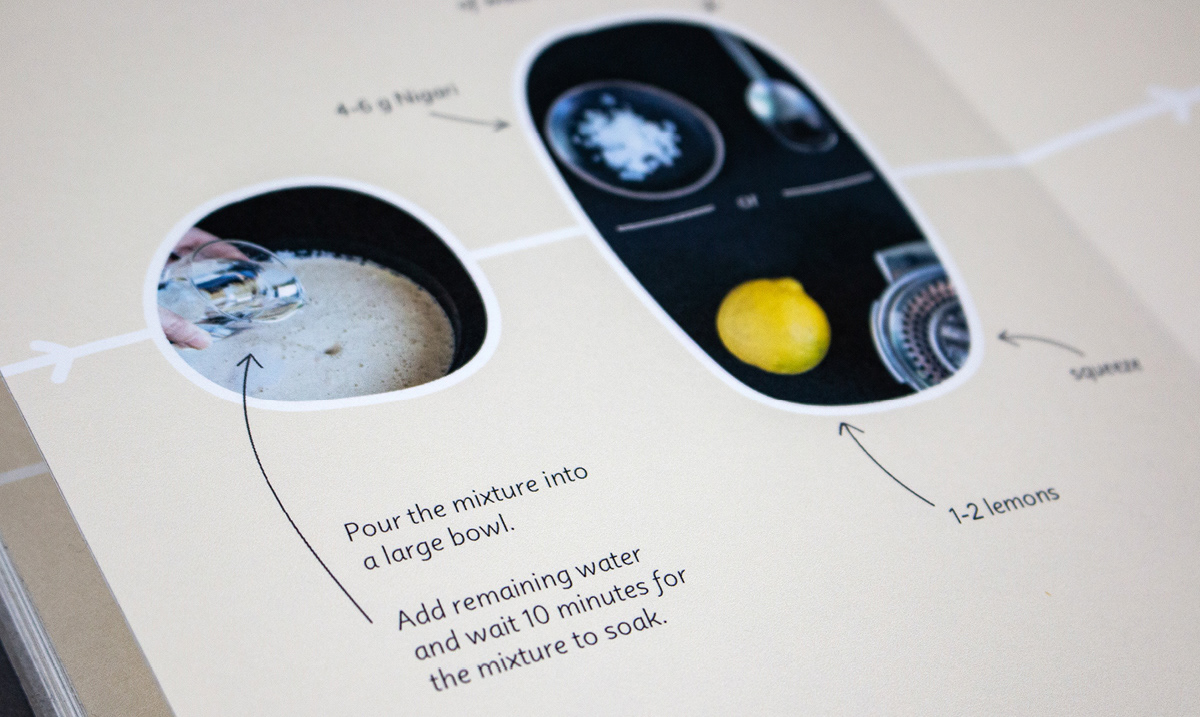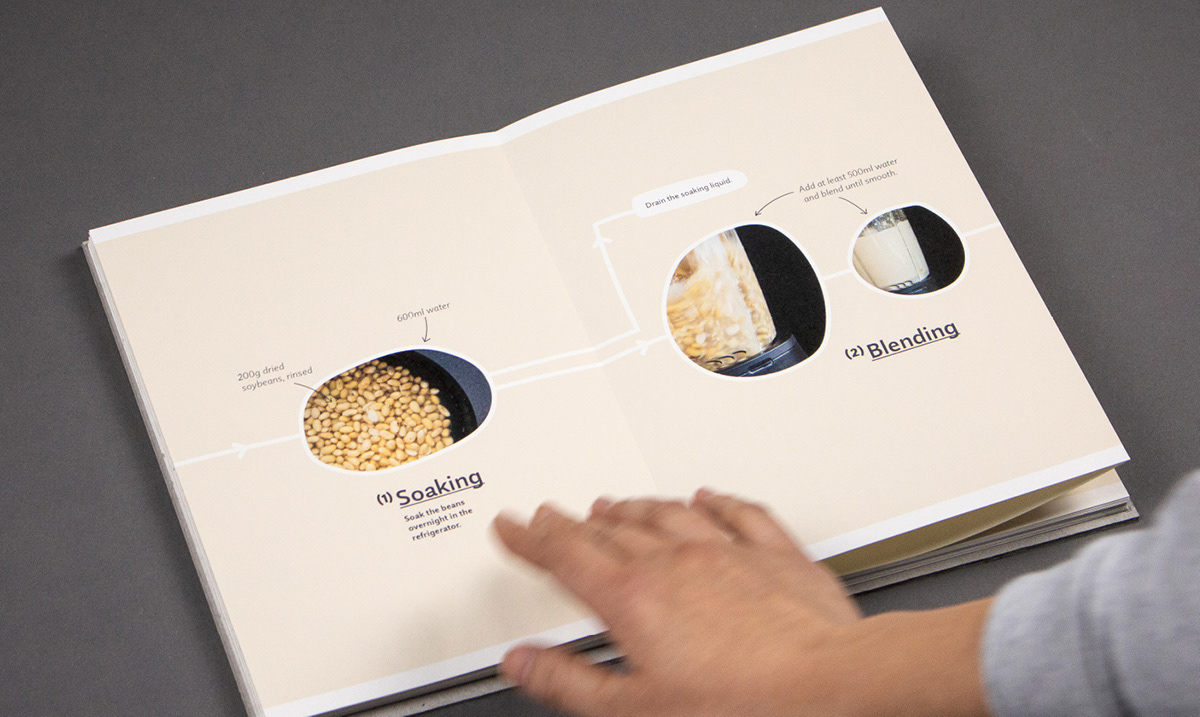 The fourth capter "from soy milk to curd" is a example how explain science to beginners by reconnecting it to everyday experiences.