Here is a collection of my UI studies. The goal is to exercise and keep me updated and be aware of what UI can do for a good user experience.  
CardioTrack is a quick study about creating a clean, no distraction, and easy-to-use interface for patients with heart disease. The user can track their heartbeat and stay in contact with their cardiologist through the app.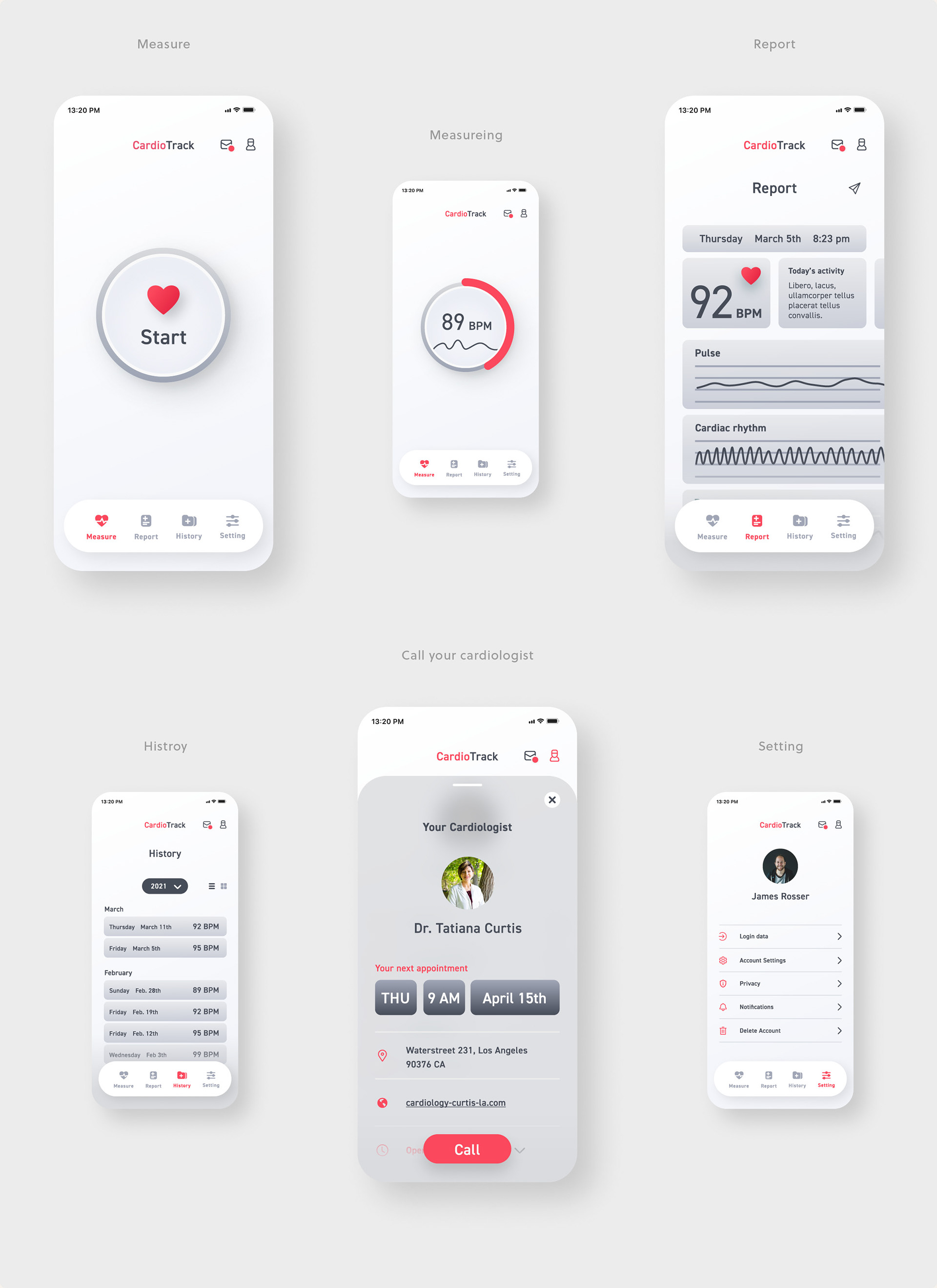 Foodie is an exercise about the dark mood and the cooking experience with social interaction for the user.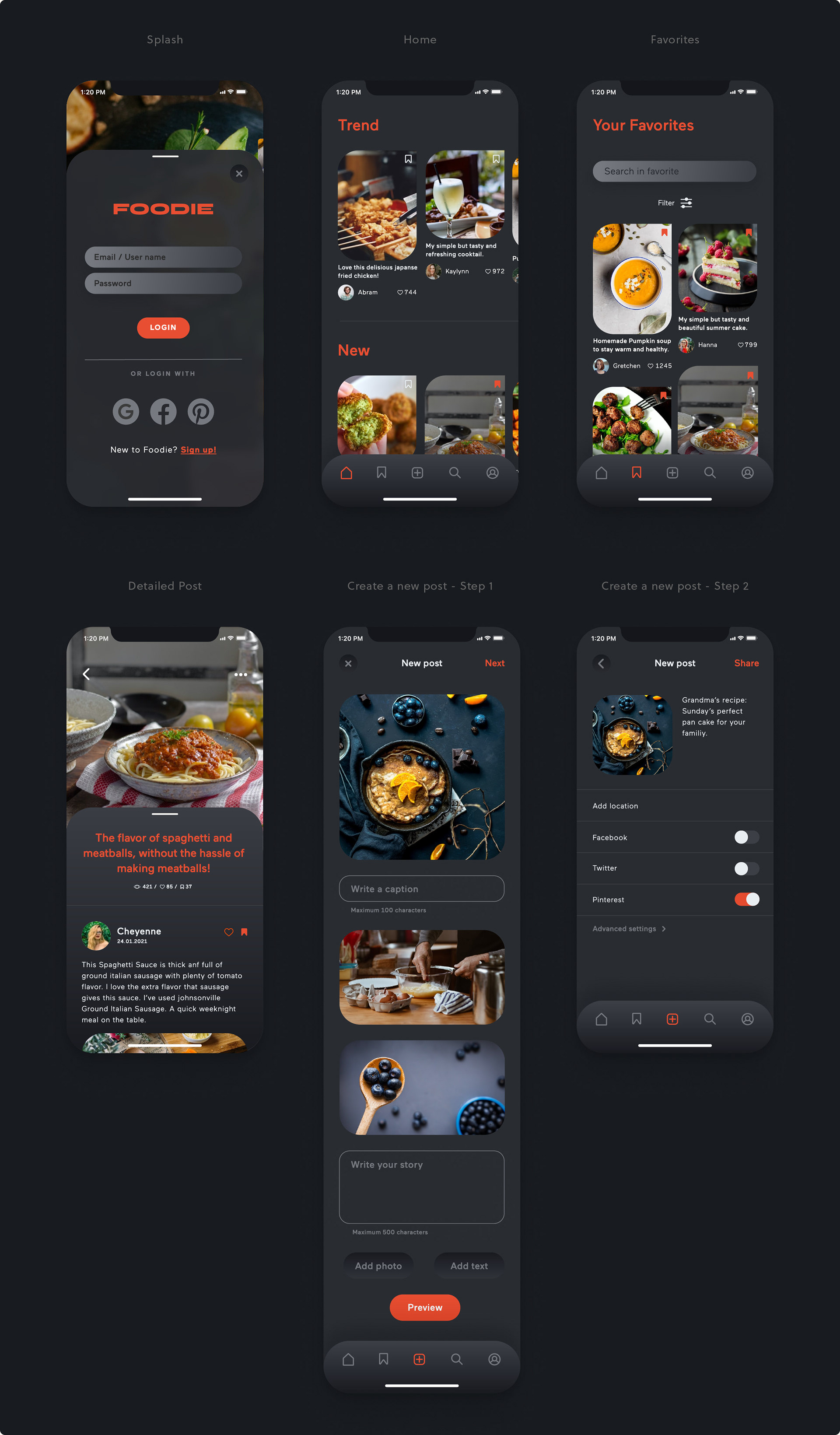 Modura is a quick study about creating an organized shopping app design for users to easily navigate.